Summer is here, which means warmer temperatures and fewer layers of clothing. For some, the season serves as a yearly incentive to get active, lose weight, or perhaps take up a forgotten fitness goal.
Whether the goal is to feel confident in a bathing suit at the beach, or to simply take advantage of the longer, sunshine-filled days by increasing your exercise, summer is the perfect time to get in shape – and get healthy.
To make it easier to stick to your goal, we've rounded up some of the products, items and apps that fitness experts, reviewers, and our own lifestyle staff say will help you transform your lifestyle.
Summer is here, which means warmer temperatures and fewer layers of clothing. For some, the season serves as a yearly incentive to get active, lose weight, or perhaps take up a forgotten fitness goal.
Whether the goal is to feel confident in a bathing suit at the beach, or to simply take advantage of the longer, sunshine-filled days by increasing your exercise, summer is the perfect time to get in shape – and get healthy.
To make it easier to stick to your goal, we've rounded up some of the products, items and apps that fitness experts, reviewers, and our own lifestyle staff say will help you transform your lifestyle.
Valsides, Amazon: $29.95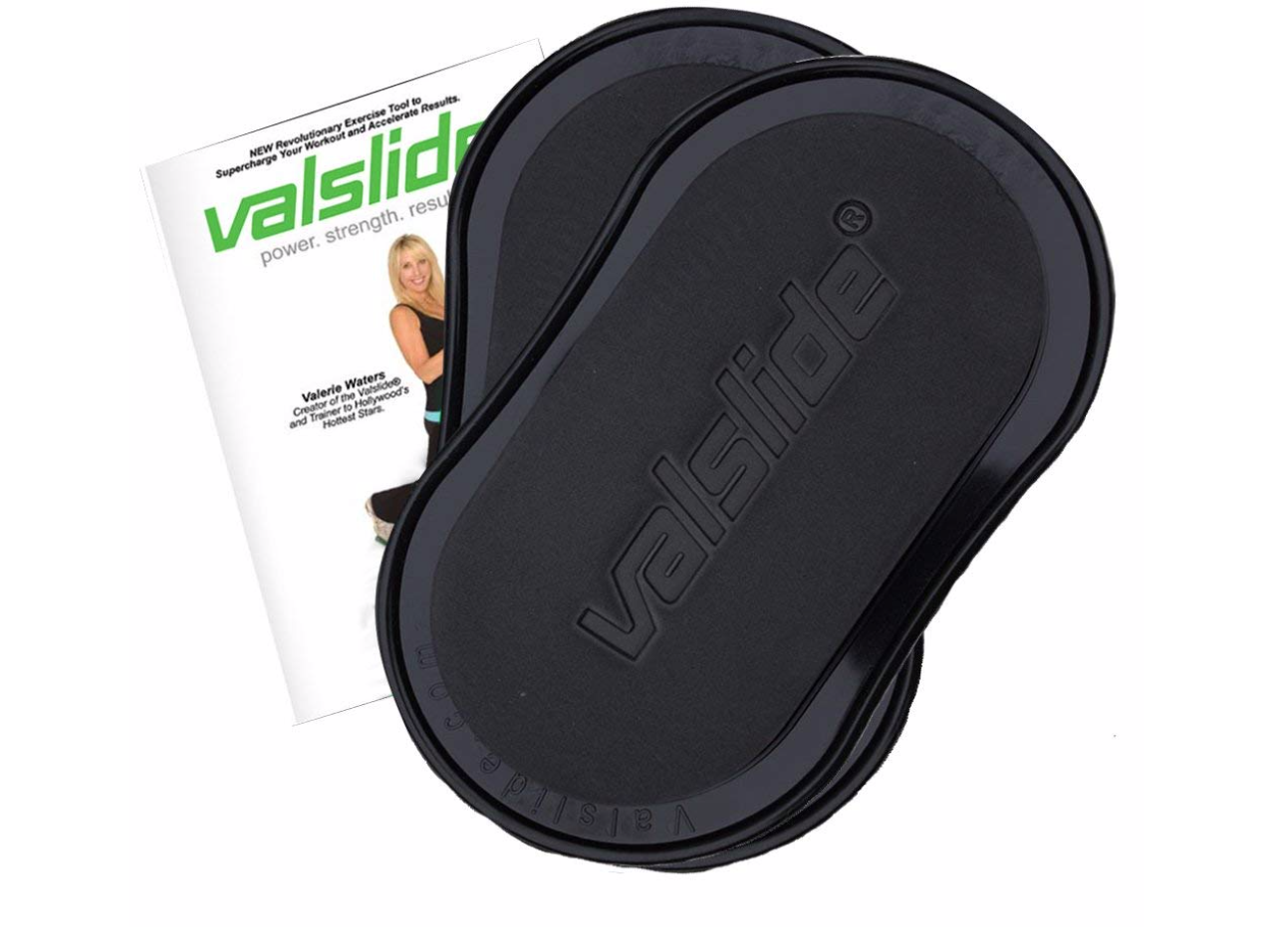 "If you're short on time and need to get in a workout at home or your hotel room, this is a great exercise equipment that can be done anywhere for a full body workout," Matsui told us.
The lightweight sliders are perfect for exercising on the go as they can turn any flooring into a stable workout area. The slides can be used for various exercises, such as mountain climbers, lunges, and modified leg curls.
You can purchase them here. 
FitBod App, iOS app store: $45 a year
"This app makes training super simple for the user," Matsui said. "FitBod app creates an individualised program based on your goals, recovery level, available workout time, equipment, and previous workout then populates a specific program for you.
"If you want to adjust the populated workout to add more glute, ab, or even cardio movements, just select the specific target that you want more of and FitBod will populate a new routine for you."
The app also takes into consideration your experience levels and can be the perfect aid for teaching new workouts while at the gym or working out at home.
You can learn more here or download on IOS devices. 
White noise machine, Amazon: $49.95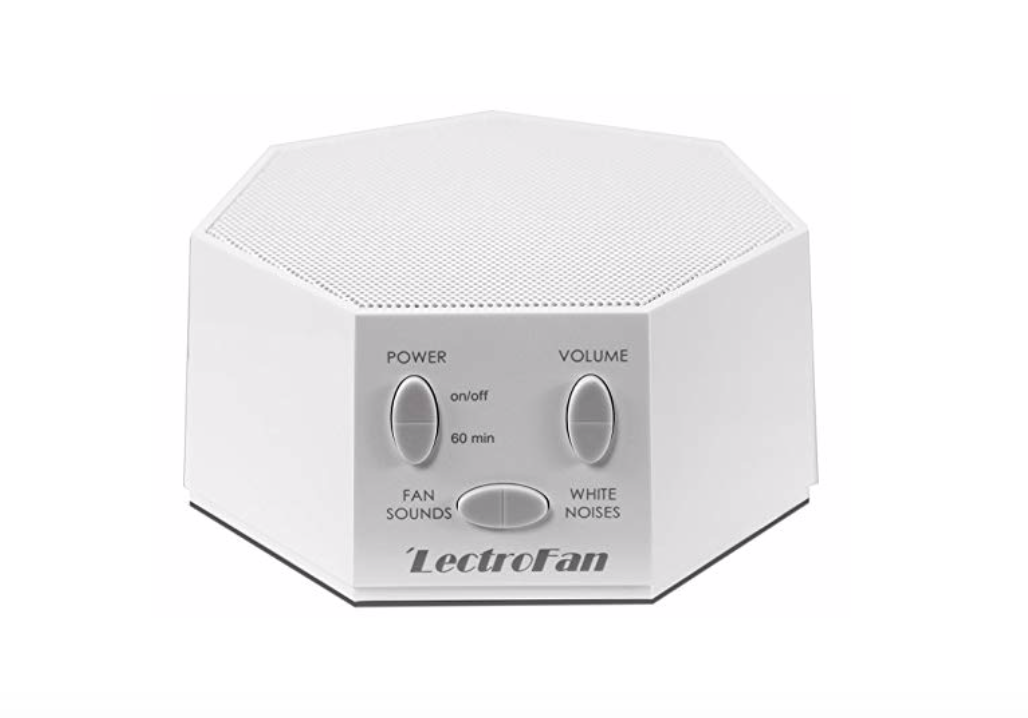 "Sleep is extremely underrated," Matsui told us. "Get more sleep you'll feel better, workout better, eat better, perform better etc…"
"A white noise machine is a great aid to block out potential disruptive sounds and the LectroFan is one I highly recommend."
The machine, which comes with 20 different sounds, has four-and-a-half stars on Amazon.
You can purchase it here.
Meal kit, Blue Apron: $9.99 per serving
Matsui said: "Meal kits are a simple way to eat healthy and not waste any food." In addition to Blue Apron, which will send you an "ever-changing mix of meat, fish, and vegetarian recipes along with repeating customer favourites," Matsui also recommends Iron Chef and Plated which make it "super easy to have a clean tasty meal and to control your calories."
You can try Blue Apron here, Iron Chef here and Plated here. 
As for his overall advice for someone hoping to change their lifestyle, Matsui told us: "Keep it as simple as possible and control your expectations. Those social media fitness results you see aren't always as accurate as you may think. With fitness you can go down the google search rabbit hole for hours and find many different 'best methods to train.' Instead focus on building habits, i.e. workout two times a week for 30 minutes, doesn't matter what you do, just break a sweat then keep building up from there.
"The goal is to focus on long-term habits, not short-term quick fixes."
According to SPEAR Physical Therapist Marc Jacobchick PT, DPT, a fit lifestyle is about more than just working out – these are his product recommendations for a healthier New Year.
WHOOP watch and membership, Whoop: 12-month membership/$24 a month
WHOOP, which calls itself the "world's most powerful fitness membership," is a subscription-based fitness tracker that monitors heart rate and informs you of the strain your workout has had on your body.
Jacobchick told us: "I like this product because it simplifies fitness data into three categories: Strain (exercise), recovery (rest), and sleep. It collects data 100 times per second through five sensors on the band and uses the data to learn about each user. After the cumulative strain data from one day is collected, the WHOOP watch with calculate how much sleep you will need to recover for the next day."
You can sign up here. 
Mirror home gym, Mirror: $1,495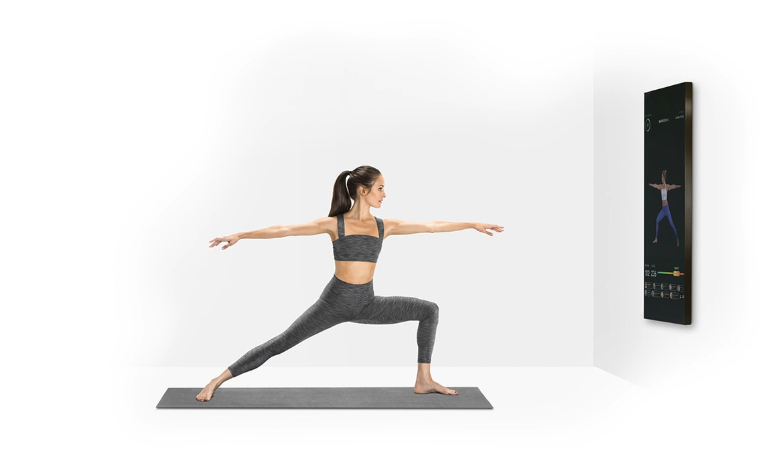 "Mirror is a nearly invisible home fitness product that streams fitness classes and training sessions," Jacobchick told us. "It has all the benefits of a virtual home fitness product with the diversity of having a variety of trainers and classes to work with. The trainers on the app give careful instructions to make sure you understand each exercise, and you can monitor your form on the mirror itself while you work out. Variety and accessibility is what sets this product apart from other at home fitness products. Classes range from strength to cardio boot camps to boxing, depending on what type of workout you want. It is also compatible with most Bluetooth heart rate monitors."
When on, the mirror streams subscription-based classes into your home – and when it is off, it looks just like a regular mirror.
You can purchase it here. 
Ulla, Amazon: $28
Ulla was created to get you to drink more water throughout the day – and keep track of your intake.
"This product can be attached to anything you drink out of to measure your liquid intake." Jacobchick said. "There are other products out there that measure how much you drink from one bottle, but this device can be used to track what you drink whatever you attach it to. It's simple and relatively inexpensive when compared to other hydration products."
You can purchase it here. 
Sleep Cycle, app store: $14.99 a year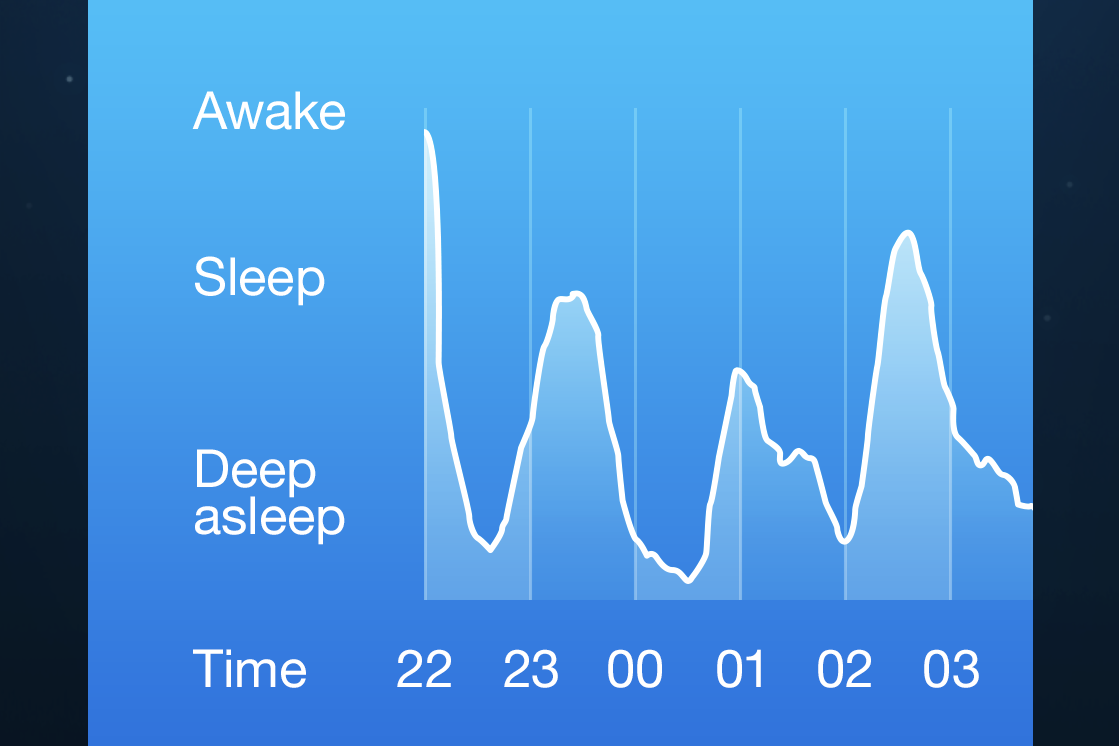 Jacobchick said: "Your fitness is directly affected by your ability to rest and recover afterwards. Quality sleep is an important component of any training program. With Sleep Cycle, your sleeping patterns and movement throughout the night are tracked for your evaluation when you wake up. It uses your phone's microphone to detect your breathing and movements and determine what phase of sleep you are in. The alarm you set will wake you up during the optimal phase of sleep within a 30-minute window that you set. It can even detect and record your snoring if you pay for the premium version of the app."
You can download it here. 
Project Rock headphones, Under Armour: $249
"These headphones are part of Dwayne Johnson's Project Rock 'movement' and are built to endure whatever your workout demands. The ear cushions are breathable and light and they can be easily removed and washed after intense workouts. They are Bluetooth with a 16-hour battery life to ensure that they won't die mid-workout. Also, the speakers are made by JBL so they are good quality."
You can purchase them here. 
According to personal trainer and founder of the gym Very Personal Training, Dani Tsukerman, comfort is a necessary part of wellness and exercise. These are her product recommendations. 
AirPods, Apple: $159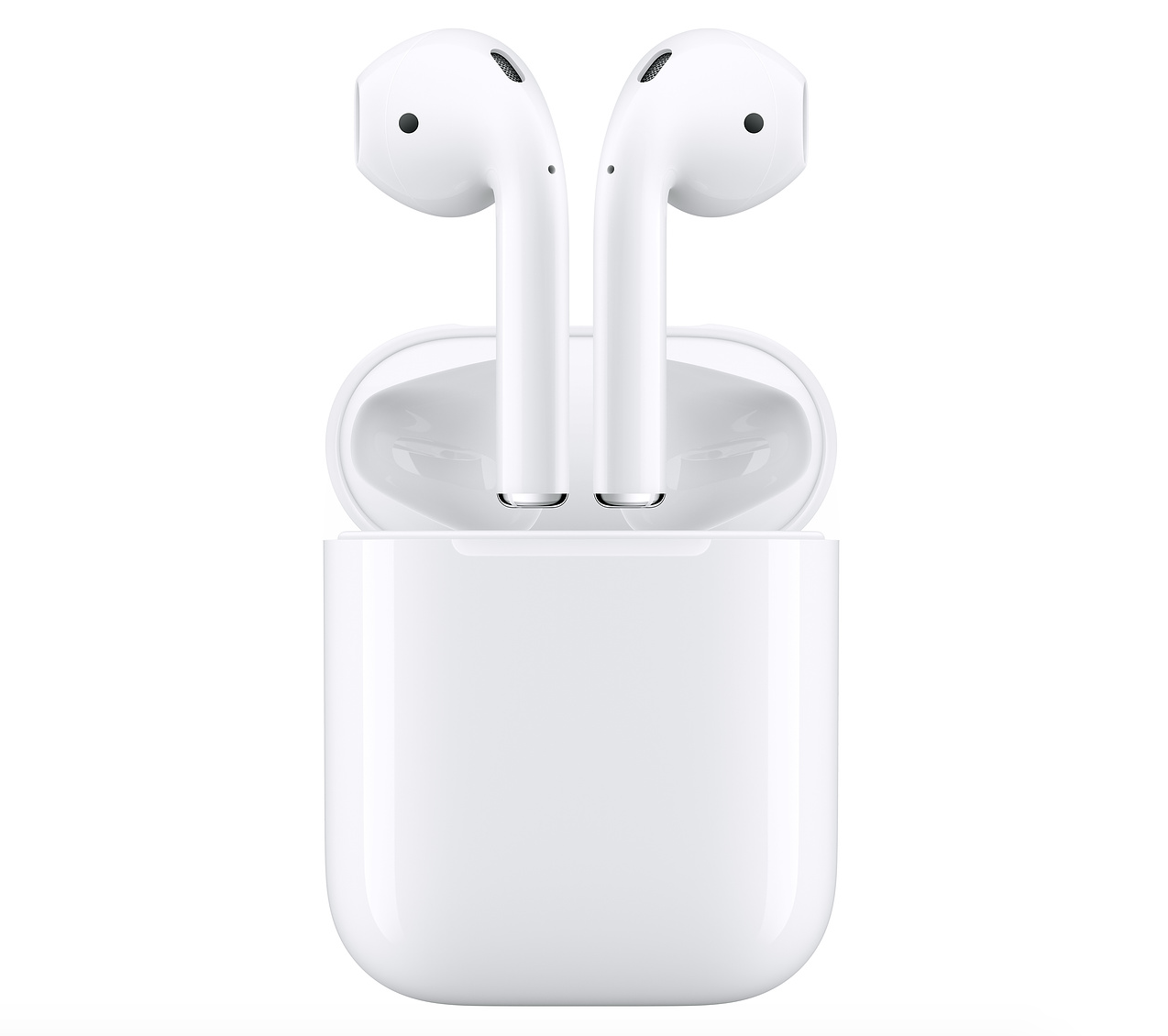 "I couldn't work out without my Airpods," Tsukerman told us. "I love that they have no cord to get in the way of my jumping, running, pushing, and pulling, and that I don't have to have my phone on me. I hate working out with anything on me other than my clothes."
You can purchase AirPods here.
TRX Suspension Trainer, TRX Training: $169.95
"If you were going to invest in one piece of equipment it would definitely have to be a TRX Suspension Trainer," Tsukerman said. "They are super versatile and you can take them anywhere to get a workout in. I've taken them on vacation and it's the only thing I need. You can get a total body workout with just this one piece of equipment, and you not only work the major muscles, but all the stabilising muscles, and you'll never get bored because there are an endless number of exercises you can do with the TRX. After seven years, this is still my go-to piece of equipment and it's a favourite of all of our clients in the studio."
You can purchase it here. 
According to nutritionist Libby Parker, MS, RD, wellness is about having a healthy relationship with food and how it fuels your body. This is the food-tracking app she recommends. 
Recovery Record, iOS app store: Free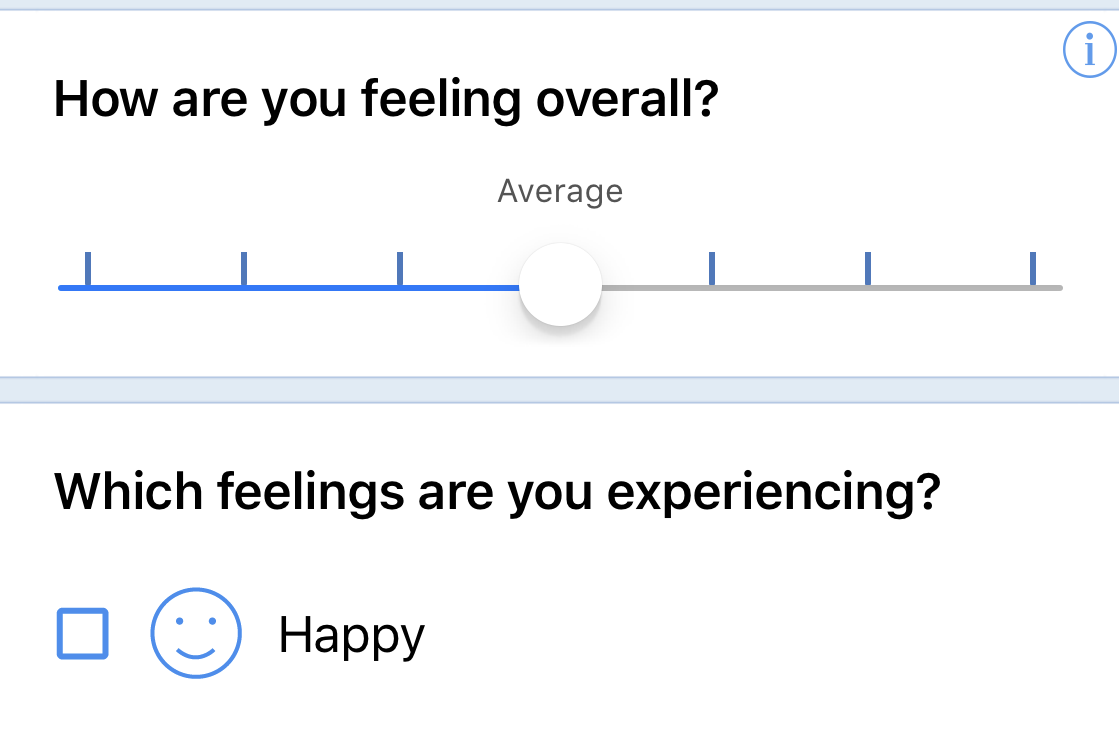 "This food and mood tracking app does not use any numbers for calories, macros or micros," Parker told us – which is why she recommends it. "It is designed to help you work on a better relationship with food by allowing space to note triggers, disordered behaviours, hunger levels, what you ate, and you can connect to your registered dietician to share what you ate in real time."
According to Parker, she uses the app for clients who have a behaviour of disordered eating, but also recommends it for anyone looking to track what they are eating.
She also advises using the app over apps that track calories as "they are a huge contributor to the development and perpetuation of eating disorders."
You can download it from the app store or learn more here.
According to New York City Equinox personal trainer Rob Arreaga, supplements are integral when it comes to fitness and health, along with other workout gear. These are his product recommendations for getting fit.
Foam roller, Amazon: $14.99
"A foam roller is a must if you just started working out, or if you are a regular at the gym," Arreaga said of the product, which is used for massaging sore muscles.
Foam rollers have become increasingly popular as more and more people turn to them for muscle-soreness relief after a workout. In addition to offering the same feel as a deep tissue massage, foam rollers also aid in muscle recovery of after a workout.
You can purchase a foam roller here.
Home-gym rower, Amazon: $945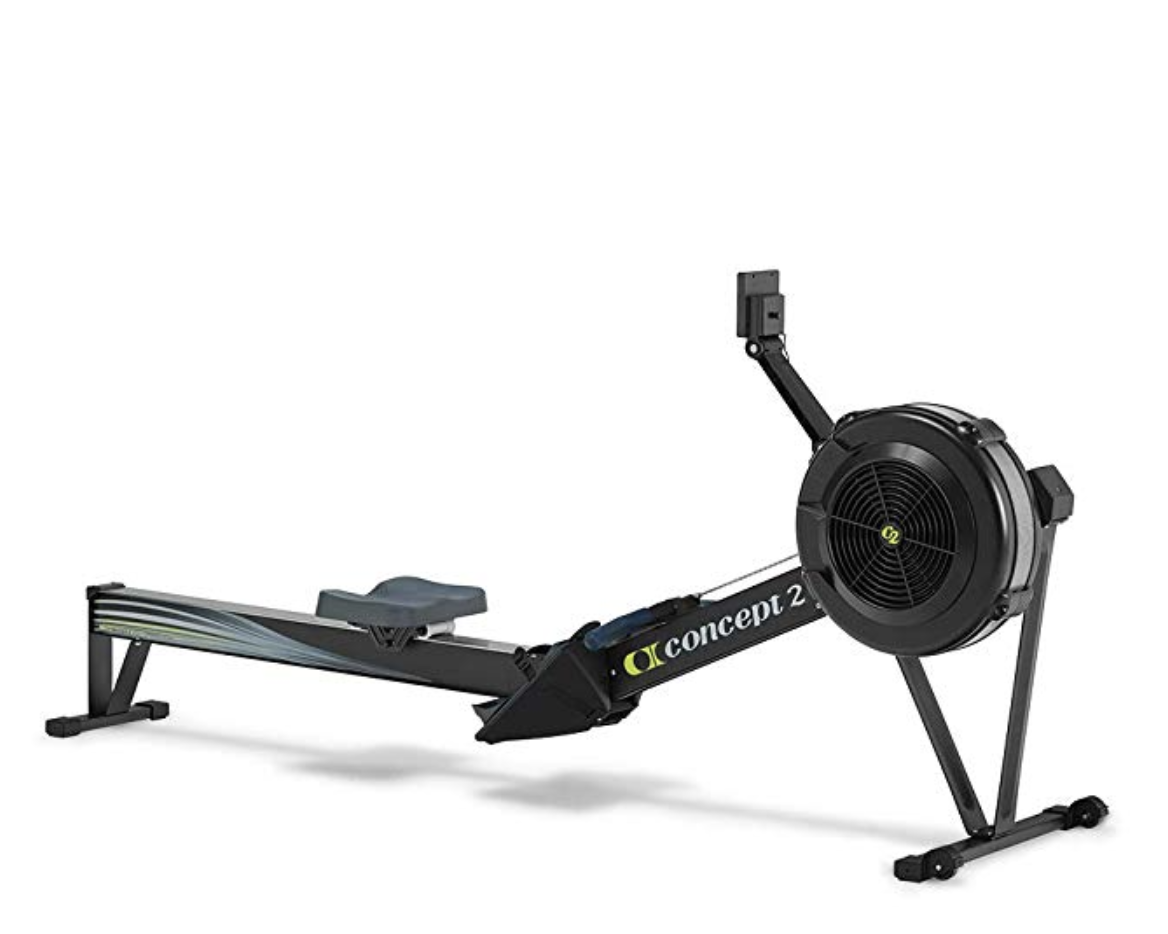 If you have the money, a rower is a great investment for a full-body cardio workout," Arreaga advised. In addition to core strength, indoor rowers also work the upper and lower body. They are also relatively low-impact compared to other workouts, while still offering the potential for results.
You can purchase it here.
Creatine supplement, Amazon: $17
Creatine is used to enhance muscle mass and endurance and increase strength, according to Arreaga, who recommends it for anyone working out, regardless of fitness level.
You can purchase it here.
Bcaa (amino acids) supplement, Amazon: $18.99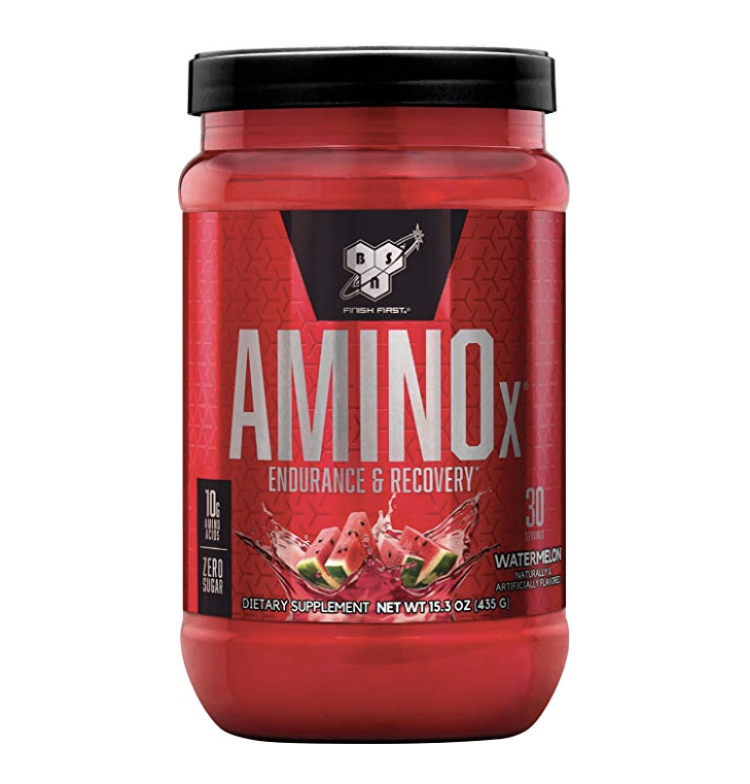 "Bcaas (branched chain amino acids) are essential when it comes to working out," Arreaga told us. He typically drinks a serving before and after a workout – as the amino acids help to combat fatigue and prevent muscle soreness.
You can purchase the supplement here.
Leggings, Lululemon: $59 – 118
"Lululemon leggings all day. They are flexible and never rip," Arreaga said. "I usually wear mine under a pair of shorts.
"They are also good for gripping the gym floor without slipping, which is necessary because I lift without sneakers on."
Lululemon also has women's leggings and yoga pants. 
You can buy them here. 
According to US features editor Dave Maclean, these are some of the items he relies on for staying in shape.
Wrist straps, Amazon: $11.97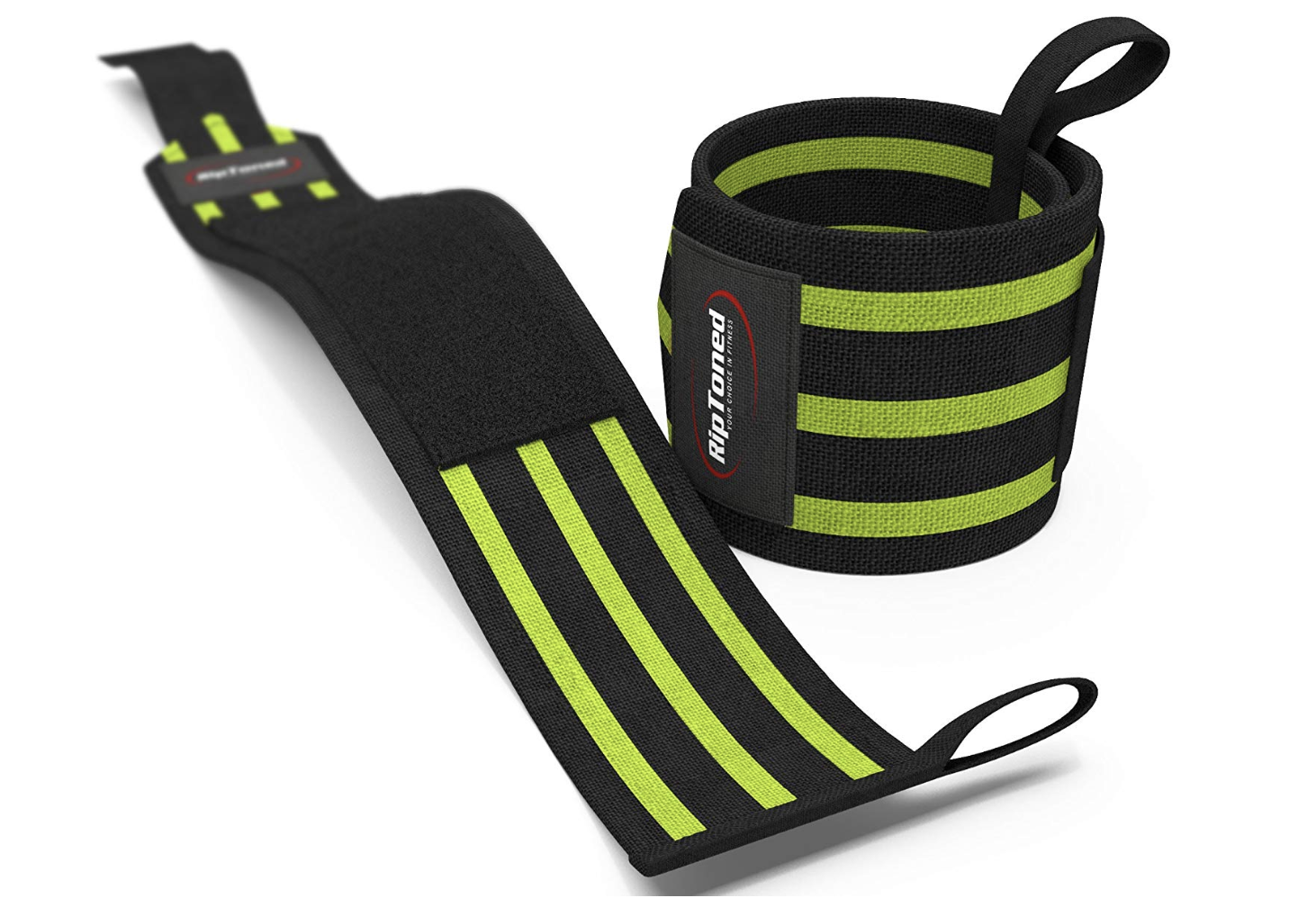 "If you're weightlifting, mastering your form is the most important thing to avoid injury. Relying on products to avoid injury isn't the best idea, but using them for some much-needed assistance is fine. I picked up these wrist-straps after suffering from tendonitis caused by the pressure of the barbell during bench press. They're thick, well-made with a wide velcro strap, and help me to keep my wrists in the correct position during my workouts. The black and green striped design is attractive without being distracting," he said.
You can purchase them here.
Muscle Milk protein shake, Amazon: $22.74 for 12
"Getting a protein boost within 30 minutes after a resistance workout is important to provide amino acids to your muscles, but after an intense blast in the gym, you may not feel like chowing down on chicken, eggs and spinach right away," he said. "Pro Series Muscle Milk is my go-to instead; it contains 32g of protein (a chicken breast contains about 54g), is fairly lightweight at just 160 calories, and tastes good enough that I'll sometimes use one as a between-meals snack if I've bought a big multi-pack online. It's also dairy free."
You can buy it here. 
Stronglifts 5×5 weight-lifting app, App store: $10 per year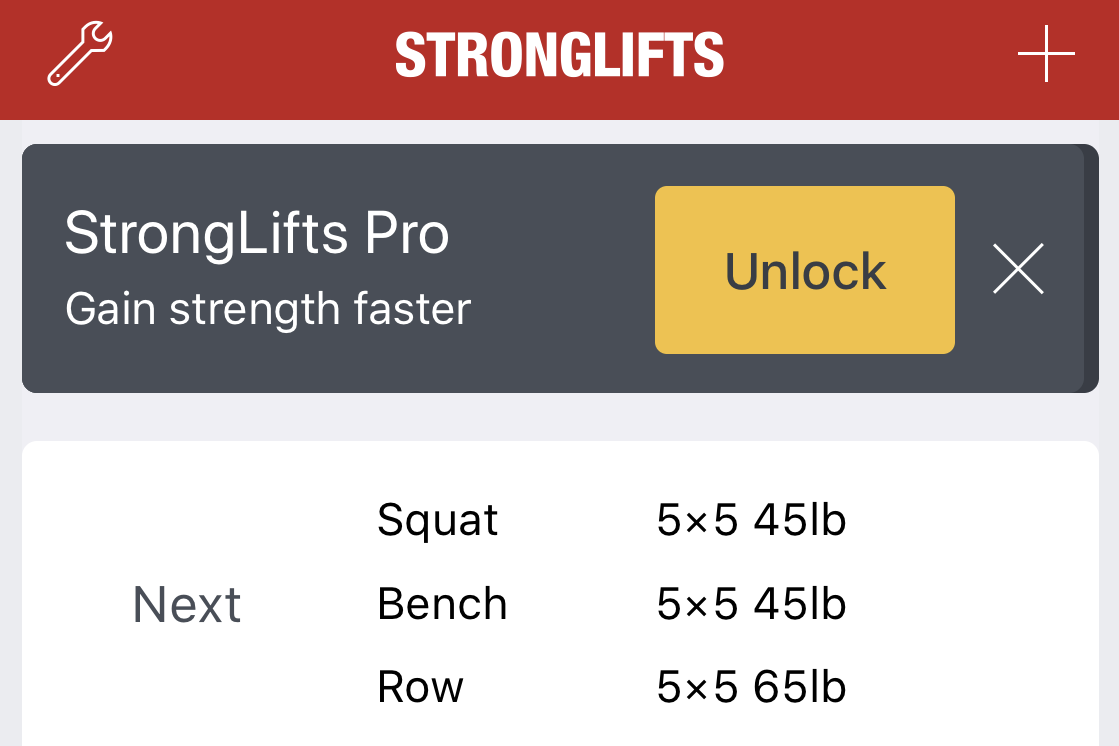 "As a beginner, it can be bewildering to decide which weightlifting program to try. There are competing theories, preferences and recommendations – but perhaps the most important thing is to get into the habit of going to the gym regularly, perfecting your form, and lifting safely. The 5×5 Stronglifts app comes highly recommended because there are only five lifts to focus on perfecting, and you start by lifting just the barbell itself, then building up by 5lbs each session. The app really holds your hand as a beginner; if you get stuck, you'll pause the increments until you can manage the lift, and if you still can't carry out the lift after three sessions, the app will tell you to deload. If you skip the gym for more than 10 days, it'll also remind you to deload to a manageable level. It'll take care of your rest periods between sets, too, to make sure you're not under or over-exerting yourself."
You can download the app here. 
Essential oil diffuser, Amazon: $26.99
"Good sleep is the foundation for a healthy life, but sometimes it can be hard to doze off after a tough day. Using a diffuser with a lavender essential oil really helps, and this particular model lights up – and can cycle through various colors as it fill your bedroom with fragrance. It'll run for several hours on a typical fill, and it's really easy to open up and clean."
The diffuser also has four timer settings, so you can set it to turn on as soon as you walk in the door.
You can purchase it here. 
These products are also worth investing in, if your goal is to incorporate health and fitness into the New Year.
Elbow compression sleeves, Amazon: $14.95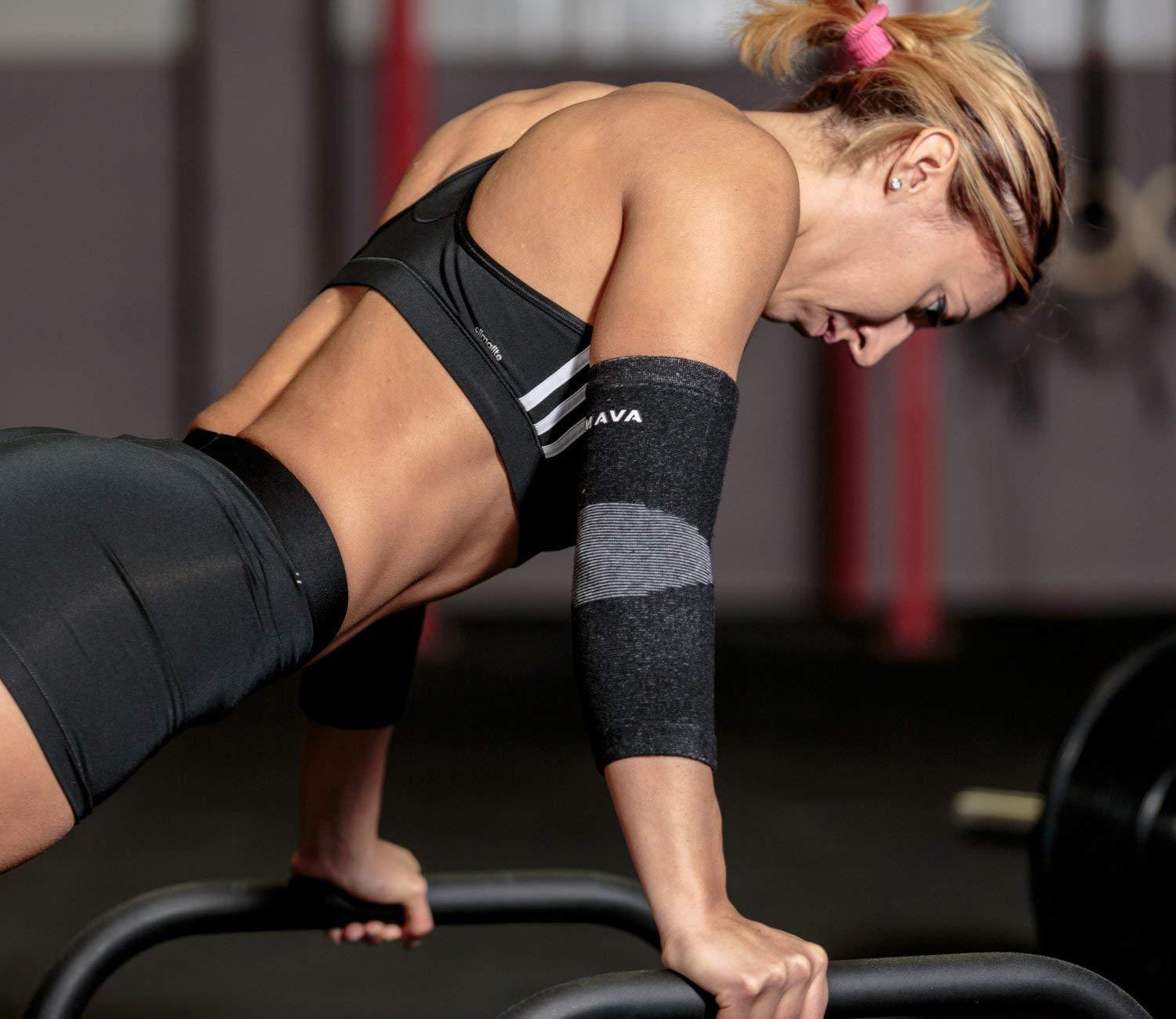 Elbow sleeves are a great investment if you are lifting heavy weights, play sports such as basketball, or simply want added joint protection. The sleeves are also useful for those who suffer from conditions such as elbow tendinitis, as the support will reduce pain during a workout.
On Amazon, the Mava sports elbow sleeves are rated four-and-a-half stars, with nearly 800 reviews.
You can purchase them here. 
Fitbit Charge 2, Amazon: $120.95
The Fitbit can be an extremely useful tool when incorporated into a healthy lifestyle – as it can track useful information about your body and your workouts.
In addition to battery power that can last nearly a week, the Fitbit can track your heart rate and movement. It also comes with an app that corresponds with the watch and is capable of recording dietary info and water intake.
The watch will also remind you if you've been sitting too long.
You can purchase the Fitbit here. 
Hydroflask water bottle, Amazon: $44.90 – 74.99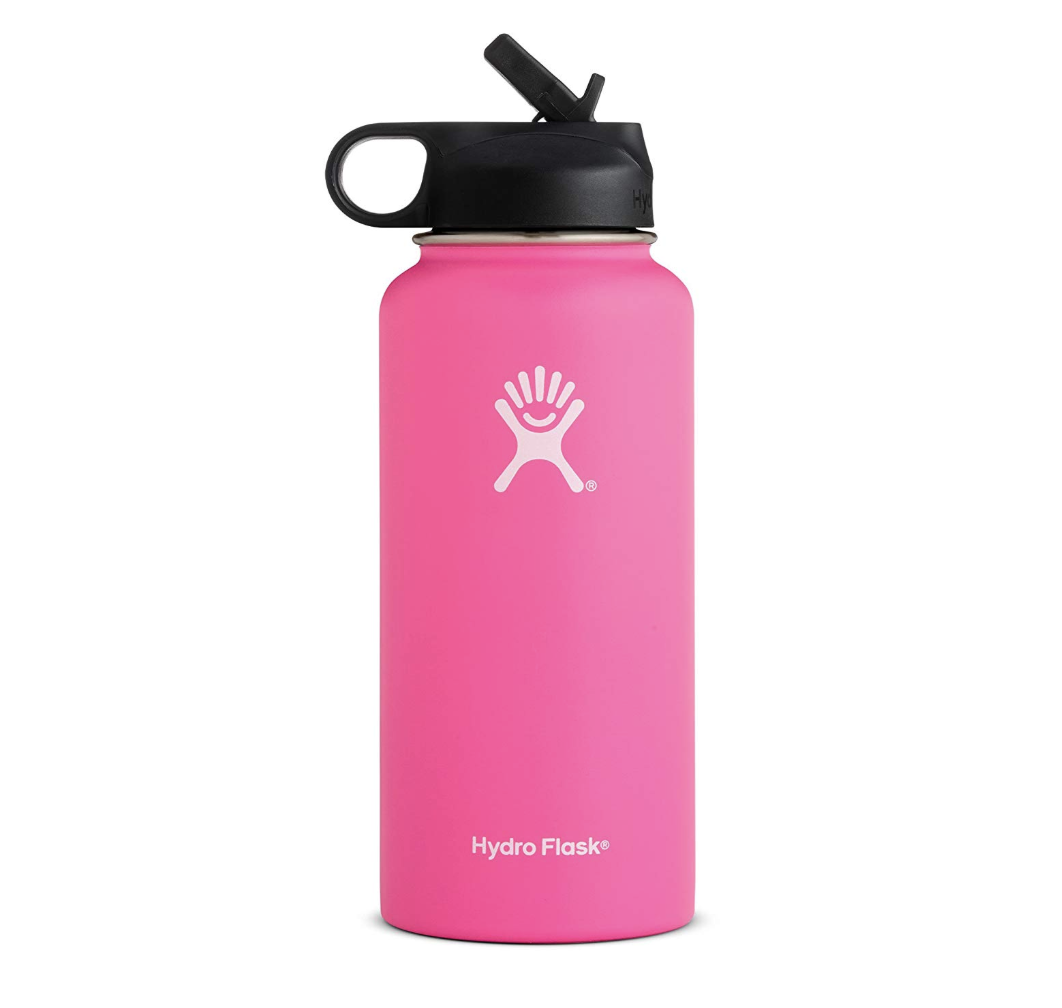 Water is an essential part of a healthy lifestyle, but it can be difficult to consume the recommended daily intake. However, water bottles such as the Hydroflask make it easy – because it actually keeps the water cold.
According to reviews, ice added to the water bottle will still remain half a day later – making it possible to drink all the water you need without having to worry about refilling your glass.
On Amazon, the Hydroflask has four-and-a-half stars and almost 4,000 reviews.
You can purchase it here.
Yoga mat, Amazon: $12.99
Even if you don't practice yoga, a yoga mat should be added to your gym bag – as it offers the perfect surface for stretching, or engaging in other exercises.
A yoga mat also makes it possible to work out anywhere – as the padding means you won't have to do planks on wood floors at home.
This one comes with a strap so it's easy to hold and transport.