We often complain about the lack of time to go to the gym and at the same time, we want to keep in good shape. Manufacturers of sports equipment have heard our complaints and have developed many types of trainers that can be used at home easily.
As some studies show, the presence of sports equipment increases the chance that you will begin to play sports by 73%. Unfortunately, some people who have started to actively engage in lose motivation after a week or a month. But that's another story. Modern manufacturers of sports equipment for the home try to create the most comfortable conditions for you and equip them with various additional functions and applications that make your workouts more quality and varied.
I suggest you consider some of the best options for sports equipment, which can become your indispensable sports assistant.
Ergatta Digital Rower
A stylish machine made of cherry wood is worth buying already for its appearance. It complements the interior so well that you simply fall in love with it. But besides an attractive appearance, it trains your body well, too. It offers an imitation of work with the flywheel, which perfectly loads the muscles of your body. At the same time, thanks to its gaming platform, you will be able to arrange a competition with another member of the Ergatta community. If you prefer to practice at your own pace, there you can find several training options with natural resistance.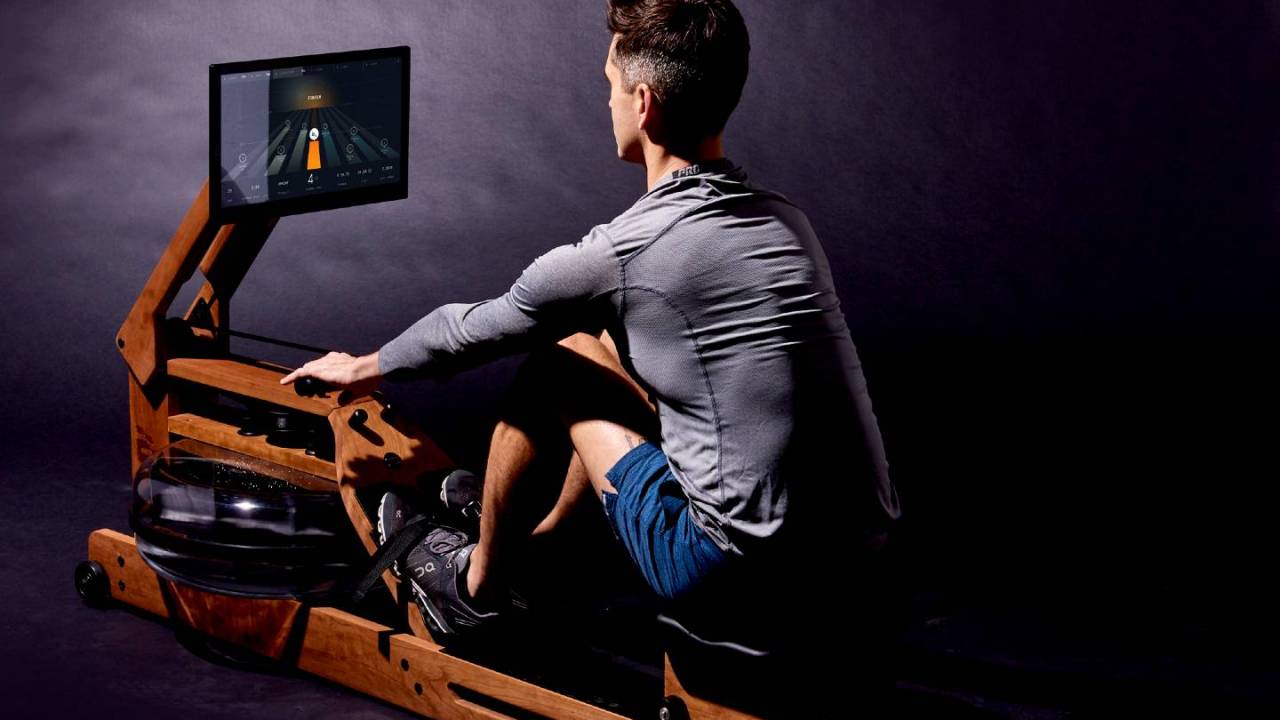 NordicTrack Fusion CST
Despite its compactness, this machine can make your workouts super-efficient. It offers you to go through a high-intensity iFit workout that you can customize using the HD touchscreen. The program is very easy to use and it will not be difficult for you to customize your workout by choosing the appropriate level from 20 levels. Also, with the help of an additional belt, you can track heartbeats and other indicators, which will help you, create your training regimen.
Woodway 4Front ProSmart
Do you like to run outside, but the weather or circumstances do not always allow you to do this? Then the Woodway 4Front ProSmart Touchscreen treadmill is designed for you. The treadmill has many options that will provide you with a good load and you will not have to be bored. The simulator can analyze all your physical data and you can choose the speed that you need at this stage. Also, the developers made sure that you did not get bored while running and created for you a virtual reality in which you can choose games, TV or virtual environments.
Mirror
This is the most compact, but no less effective treadmill. You need to hang it on the wall and take your favorite weighting materials and begin training. The best trainers show you the best exercises that you can perform by following their clear instructions. The variety of training is very large and you can enjoy cooperation with famous trainers. The only minus of this exercise machine is that you may need additional training elements such as dumbbells. But you can choose a workout without weights.
Ultimate TRX Training bundle
If you plan to develop strength and flexibility, then you should try this kit. Also, you will not be dependent on a power transmission network and will be able to use it in a place convenient for you. The system is equipped with soft handles and heavy-duty tapes that are adjustable according to your needs, and a weighted bar and bungee tape will enhance your workout. The simulator is sold along with a subscription to the TRX app, in which you will find many training options with the TRX Training bundle. Choose a video with a trainer that meets your needs and start your workout.